About Us
Bell Sisters Flats was designed by co-owner and architect, Paul Bentley, who has occupied the ground floor of the Bell Sisters building since 2000 and is steps away from the best wine, brew pubs, dinning and shopping that the Umpqua Valley has to offer. Paul and wife Terry Bentley are both locals and have loved Roseburg's quaint eclectic downtown.
---
History Of Building & Bell Sister Flats
Located in the heart of downtown Roseburg, the Historic Bell Sister Hat and Dress Shoppe, now known as Bell Sister Flats and Paul L. Bentley, Architect's practice. Built in 1909 by sisters, Minnie and Mineta Bell. This building has been home to a variety of businesses, such as a Sunrise Gift Shop, T-Shirt Shop, and Dental practice on the second floor. Paul L. Bentley, Architect acquired the building in 2000 and has been home to his practice since that time.

The second floor has not been occupied since the 1950's. It was formerly a dental practice to Dr. Richard Brumfield from approximately 1918 to 1921. Apparently, Dr. Brumfield was quite the scam artist as he had burned down several homes and collected the insurance. He hired laborer Dennis Russell to dynamite some tree stumps on his farm in Melrose. He murdered the poor man by shooting him three times. He then drove his car up a steep hill near Melrose and staged a car accident and set the car on fire and fled to Alberta, Canada. He left his wife behind to collect the $30,000 life insurance money. To read how the story ends, check out the book in the Flats.

Bell Sister Flats was inspired by our travels both within the U.S. and abroad. We recognize that the Umpqua Valley has so much to offer visitors, from a wildlife animal safari to an exciting whitewater river ride to fabulous salmon fishing expedition on the Pacific Ocean, hiking, biking, wine tasting, breweries, and various dining options. This region is best known for the bounty and power of its rivers, where steelhead, other wildlife, and waterfalls abound.

We wanted to keep the architectural detailing of the building while updating with modern conveniences. We hope you enjoy the peaceful and serene space we created.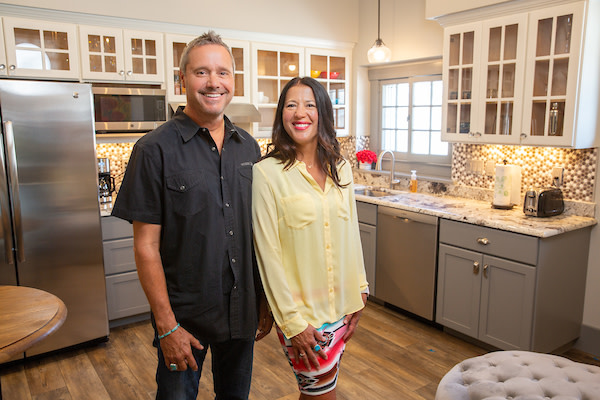 Paul and Terry Bentley, Owners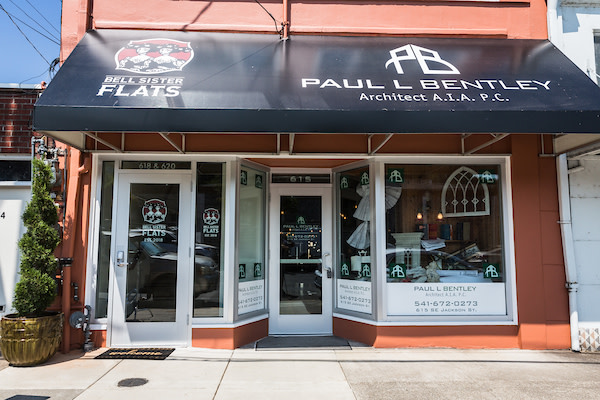 Located in the heart of downtown Roseburg